Home Efficiency Experts of Long Island
Stay comfortable all fall and winter long. Take action now and get $500 off on Heat Pump Installation. Offer ends soon!
Our home efficiency experts are BPI-certified, Pearl Certified and a top performer of home improvement projects with PSEG Long Island. If you're looking to save money and energy, by installing a heat pump or upgrading your home's insulation, Home Efficiency Experts can help.
Schedule your free home energy assessment.
Take the first step towards creating a more comfortable, energy-efficient home.
Start saving money today.
Long Island's Whole Home Experts
When it comes to saving money on energy bills and making your home healthier and more comfortable, HVAC upgrades and home performance projects like insulation replacement go hand-in-hand. That's what makes Home Efficiency Experts the leading home contractor in Nassau and Suffolk Counties—our building science experts can help find the right solution for your home.
Insulation for your Long Island home will create a barrier so that heat can't escape during winter months and you'll be better equipped to keep cool air inside during the summer months. It's important to properly insulate and air seal your house so that your utility bills don't increase and become more than you can afford. Putting a proper seal around the building envelope will make your home more comfortable, healthier, increase its value, and (most importantly) save you money!
Air Sealing
Seal up holes from pipe and wire penetrations from the basement to the attic to minimize leaks where heat can escape and cool air can be infiltrated by hot air.
Blown in cellulose insulation
This is one of the best insulation materials you can use in your home. The benefits of cellulose insulation include:
50+ year durability—will not breakdown like fiberglass insulation
Fire-retardant
Controls moisture
Insects and critters can't nest in it
Dampens noise
Foam board insulation
This is used for pull-down staircases and storage sheets. If you have an attic that has storage and or an air handler, we can install foam boards so that you can use the space for storage, or for easy access to your HVAC unit without disrupting your cellulose insulation.
Spray foam insulation
Used for air sealing and generally considered the best and most effective option, spray foam reduces air leaks, improves energy efficiency and more importantly, lowers the cost of heating and cooling your home.
Heating and Cooling Replacement and Upgrades
Once your home is properly insulated and air sealed, a new high efficiency HVAC system can go a long way towards minimizing your energy bills and creating more even comfort levels throughout your Long Island home. Home Efficiency Experts specializes in money-saving, long-lasting HVAC system installation, including:
New ENERGY STAR-certified central AC units can keep your home comfortable all summer long at a fraction of what it costs to run your older existing cooling unit.
Is your heating system more than 15 years old, or frequently breaking down? Upgrading your HVAC system can help you start saving money immediately, and Home Efficiency Experts can help with oil to gas conversions as well.
For homeowners looking for all-in-one HVAC solutions, ultra efficient heat pump technology is the way to go.
Ducted heat pumps
and
ductless mini-splits
offer flexible installation options, heating and cooling settings for year-round operation, and with high efficiency, all-electric operation, you can drastically reduce your energy bills.
High efficiency heat pumps and heat pump water heaters can qualify you for rebates and other incentives to lower the upfront cost of upgrading your home—talk to Home Efficiency Experts today about PSEG Long Island heat pump rebates and more!
Comfort.
Health.
Value.
Savings.
The value of a properly insulated home speaks volumes!
There are 4 main benefits to making a home more energy efficient. Having a home that provides comfort, improved air quality, added value, and energy savings is critical for any homeowner.
Comfortable home.
Do you have rooms that seem hotter than others during the summer and rooms that are cooler than others during the winter? We can address those concerns and make every room comfortable no matter what time of the year it is.
Healthy home.
Air sealing and insulation go hand and hand! These services combined will improve the air quality in your home. If someone has allergies, they will see notable relief due to the slower rate of exchange between healthy air inside the living space, and polluted outdoor air.
More valuable home.
When you have an energy efficient home, its value increases. Let's say you live in a split ranch and your entire block is made up of the same construction, all built the same year. You'll get greater resale value if you set yourself apart with an energy efficient home.
Save on energy bills.
An energy efficient home will save you money on heating and air conditioning. By keeping heat inside longer, your mechanical equipment won't have to work as hard, and by blocking heat from the outside from entering the living space, your cool air stays inside longer.
An energy assessment can help you discover the underlying causes of common home problems like high heating and cooling bills, uneven indoor comfort levels, drafts, ice dams, indoor air quality issues, and more.
During your energy assessment, we use thermal infrared cameras to identify air leaks. This technology shows what part of your home has the greatest loss of heat during winter months, and where hot air can enter the home during summer months.
With the results of your home performance and HVAC energy assessment, you'll receive a list of customized recommendations to help improve energy efficiency in your home and save money. From upgrading your insulation and air sealing to replacing an aging or inefficient heating or air conditioning system, our team of certified whole home experts will find a unique solution for your family.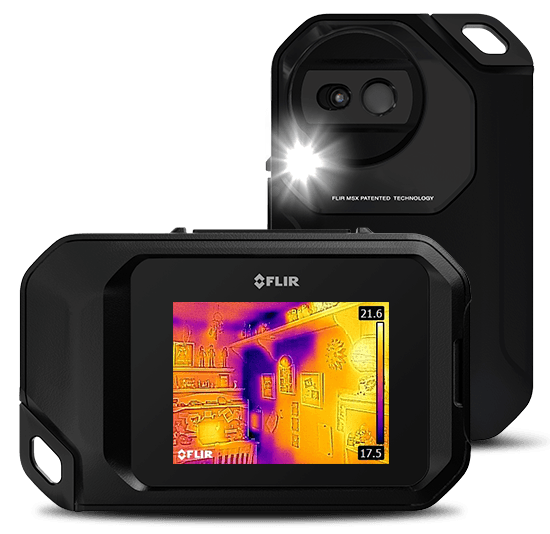 Free Home Energy Assessment
Find out how you could be saving money and wasting less energy
Heat Pump & Mini-Splits
Replace your old furnace and AC with all-in-one ultra-efficient HVAC
Insulation and Air Sealing
Lower heating and cooling costs while improving indoor comfort
Air Conditioning & Heating
Stay comfortable for less by upgrading to ENERGY STAR efficiency
OUR CLIENTS LOVE US!
"We just had our system changed to all heat pumps including our hot water. These guys were great. They explained everything before they started. Were on time for the installation. Kept good communication so I always knew what they were doing and when. The installers were great. Clean, friendly and did a wonderful job. And on top of all this they got me a substantial rebate and arranged the financing. A real class act. I highly recommend them."