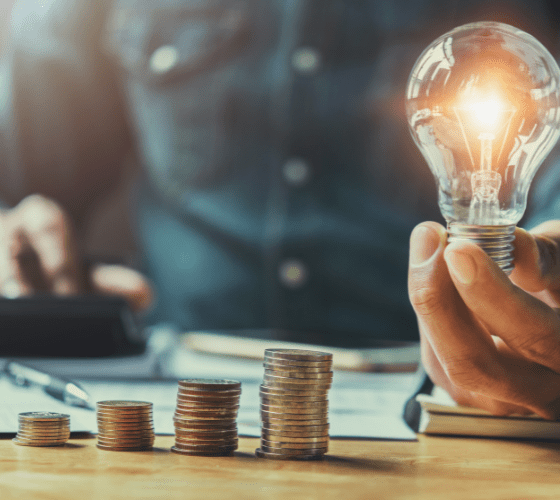 Rebates
Improving the energy efficiency of your Long Island home by upgrading your insulation, air sealing, or installing a new HVAC system can save homeowners money, reduce energy waste, and make their homes more comfortable to live in.
Available local rebates can make upgrading your home even more affordable, and Home Efficiency Experts can help you determine what rebates you may qualify for.
What Are Energy Efficiency Rebates?
Rebates get cash back in your hand quickly after making an upfront investment in home upgrades. Rebates can be available through a variety of programs run by federal, state, or local governments, or even through your utility companies, like PSEG Long Island or Long Island Power Authority (LIPA).
Home efficiency rebate programs are an added incentive for homeowners to make their homes more energy-efficient and less expensive to heat and cool throughout the year. 
How Do I Get an Energy Rebate?
Although each program operates differently, rebates generally require the homeowner to fill out a simple application after they've paid for the qualifying services or energy-efficient equipment. But some programs offer instant rebates on specific equipment or services, so for the most up-to-date information regarding all the rebates available to you and how you qualify, it's best to talk to an experienced local contractor like Home Efficiency Experts.
"What Services Qualify for Energy Rebates Near Me?"
Rebates come in all shapes and sizes, but there are often rebates available for services including:
Insulation and air sealing upgrades

Gas Boilers

And more!
Finding Energy Rebates in 2023
Rebate programs can often change, but even with all the different rebate programs available through NYSERDA, PSEG Long Island, and others, Home Efficiency Experts can tell you the specific rebates you qualify for and exactly how much you'll stand to save.
The best way to find out what insulation and HVAC rebates are right for you is by reaching out today. Home Efficiency Experts' team of whole home professionals is well-versed on the latest in rebate availability and will help make sure you maximize your savings when you upgrade your home.
Find the rebates that let you schedule your home upgrade work sooner. Call (631) 406-9805 or

email us today
to learn more.